I recently read in a magazine that we live in a world where genetic modification of the food supply is extremely prevalent.  It is extremely important to be able to identify whether or not your food has been a target of genetic modification, or sprayed with pesticides. There are numerous methods of identifying the origins of your food by reading labels.   I have tried to educate you, through my YouTube videos, on how to identify your food.
Now I am going to tell you in more detail how to identify your food.
Reading the labels is the easiest way to determine if your food is safe to eat.
Produce  labels will contain a series of numbers.  These numbers will identify what is organic or  not.
If the number on the label begins with a 4, it is conventional produce. Mostly sprayed with pesticides.
Genetically modified produce will start with the number 8.
Organic produce will be labeled with 5 digits, and will begin with the number 9 most times but not always.
Remember these are the items that you do not need to worry about buying  organic:
Bananas, oranges, melons,  any fruit with a hard shell or skin.
These items  should be organic:
cherries, strawberries, apples, pear,  any fruit with soft skin.
Most vegetables should be organic
Eat healthy and live longer!
I also read the following article and thought it would be of interest to you.
The U.S. and Canada are the only two countries that allow our beef to be ingested with growth hormones. However, the European countries will not accept our imports due to the hormone-treated beef. If you would like to read this article in more detail here is the link: www.beyondorganicinsider.com
Please check the article and give me your comments.
IF YOU WOULD LIKE TO PURCHASE THE PAPERBACK @ $9.99, PLEASE FOLLOW THE LINK TO PURCHASE BOOK:click here to purchase from AMAZON
Click here to purchase from BARNES and NOBLE.
Click here to purchase from Author-Vivian My Journey with Herbs-Amazon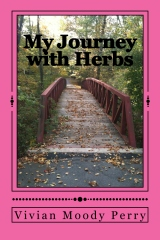 Price: $7.00 (pdf download only)

checkout is secured by SSL encryption